Dating Splash Page
This Splashpage is Compatible with all versions of dolphin – Dolphin 7.0.x – Dolphin 7.1.0
This Splashpage is Compatible with ALL TEMPLATE
I insert a facebook Connect button for free for those who want.. both for the module of deano that for the standard module..
Link on Boonex Market.. Dating Splash Page
You can combine this splash page with my template.. Dating Template
TO SEE ALL MY NEW TEMPLATES FOR DOLPHIN 7.1.. Giovanni_M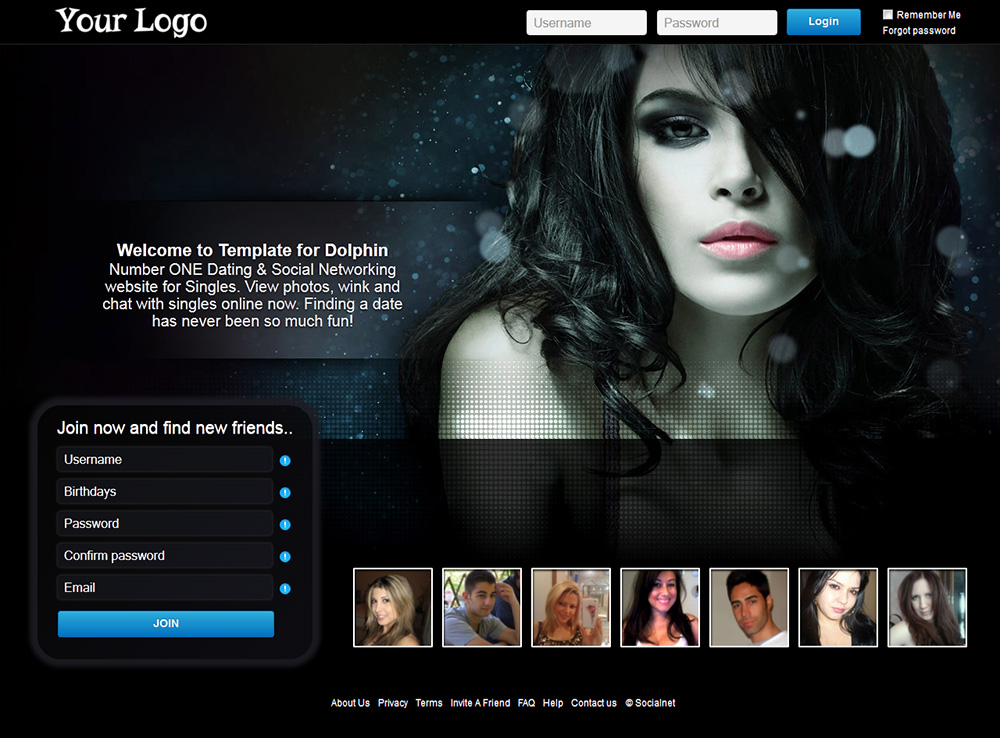 Free update for all versions of dolphin 7.1.x
Readme file detailed included
The installation is very easy, anyway I can install this template for free (only the first time). For installation request, send a privat message containing the credentials for FTP and for the Dolphin administration area.
For any question or problem, please contact me (my Boonex account is Giovanni_m), I'll answer within 24 hours.