Dolphin Splash Page Dating + Twitter
This Splash Page is Compatible with all versions of dolphin – Dolphin 7.0.x – Dolphin 7.1.0
This Splash Page is Compatible with ALL TEMPLATE
On this dolphin splash page is very easily change the background and the slider image with any image you want..
I insert a facebook Connect button for free for those who want.. both for the module of deano that for the standard module..
Link on Boonex Market.. Dating Splashpage + Twitter Splashpage
TO SEE ALL MY NEW TEMPLATES FOR DOLPHIN 7.1.. Giovanni_M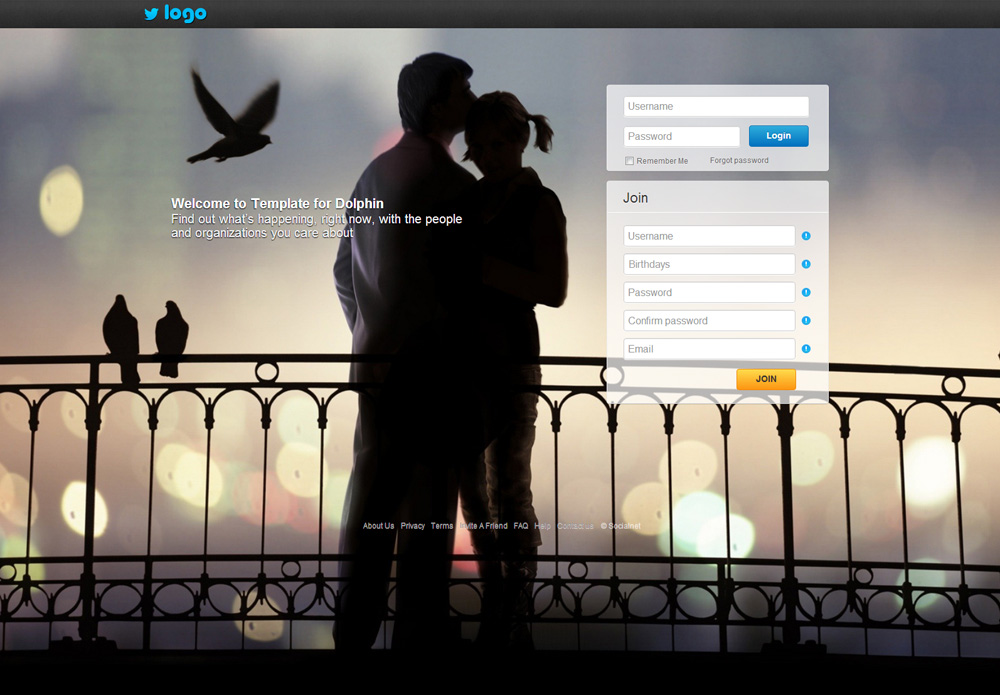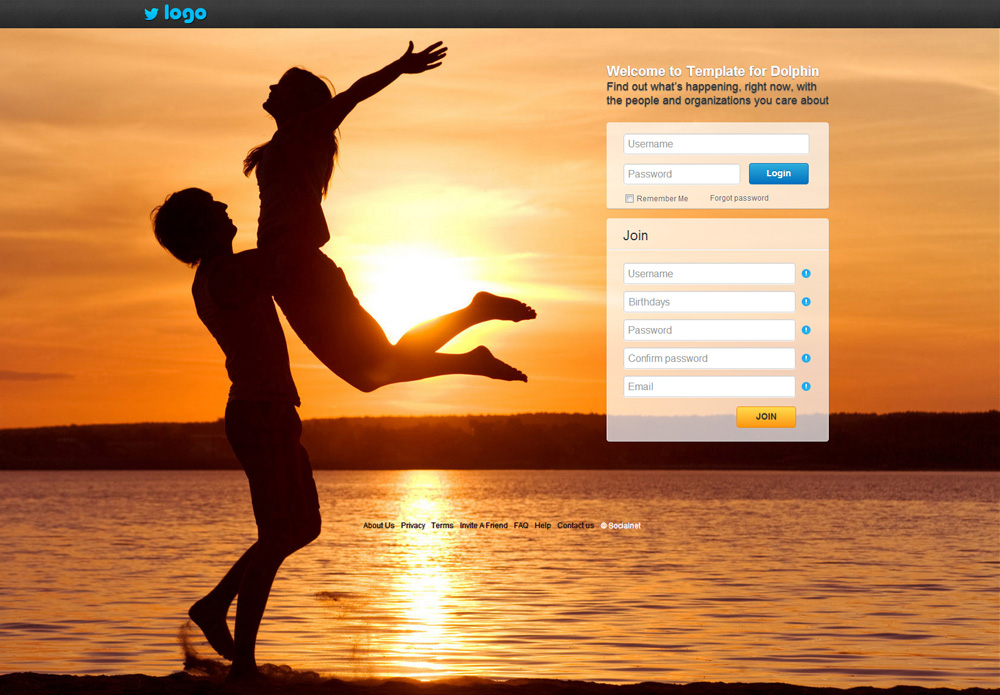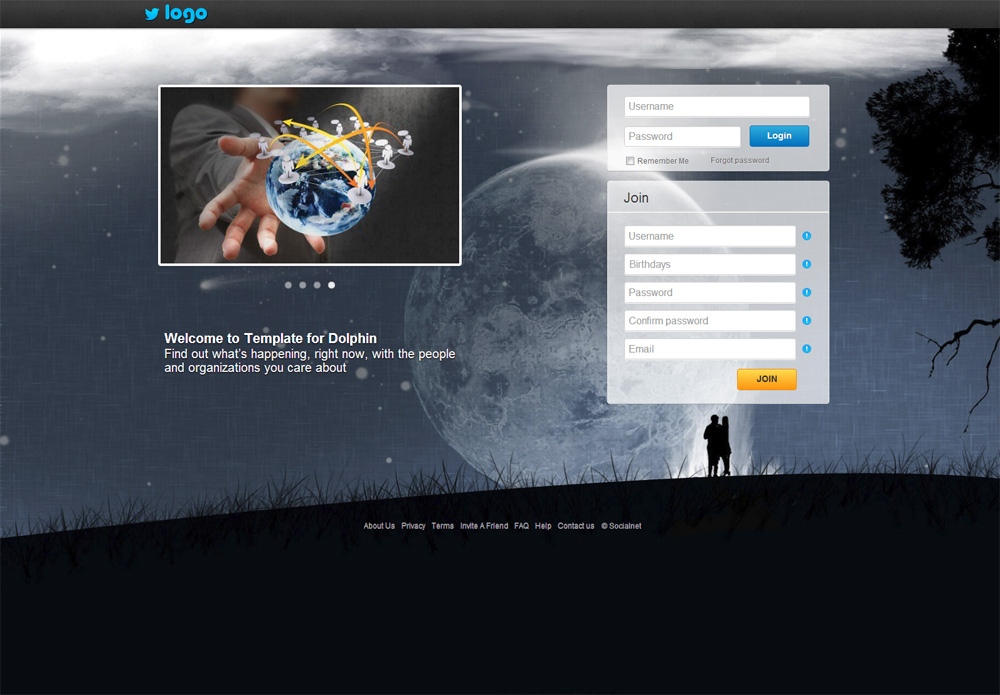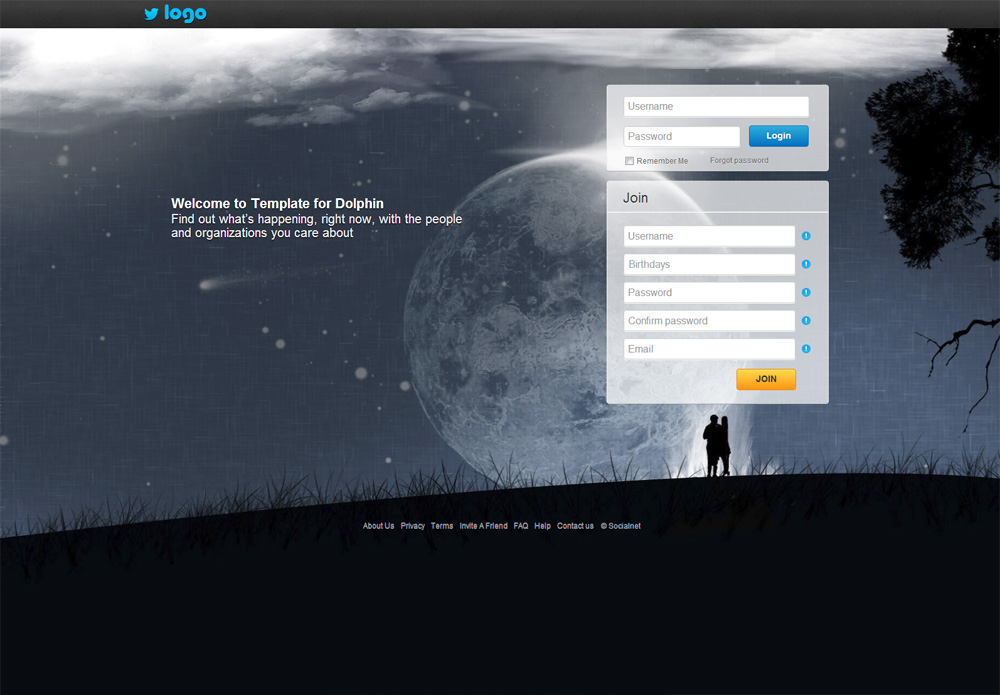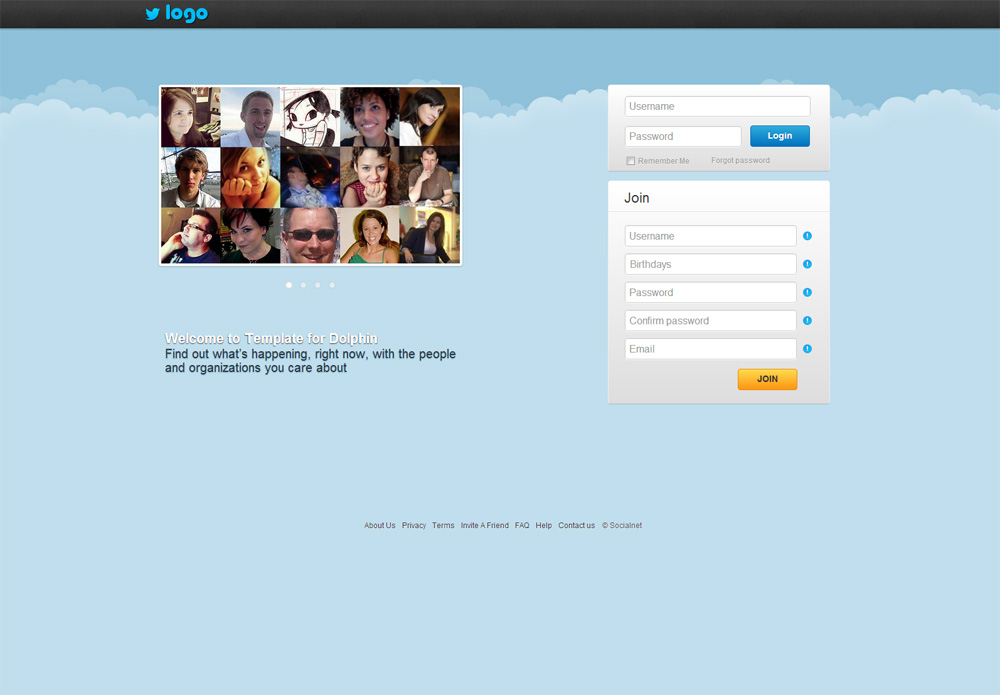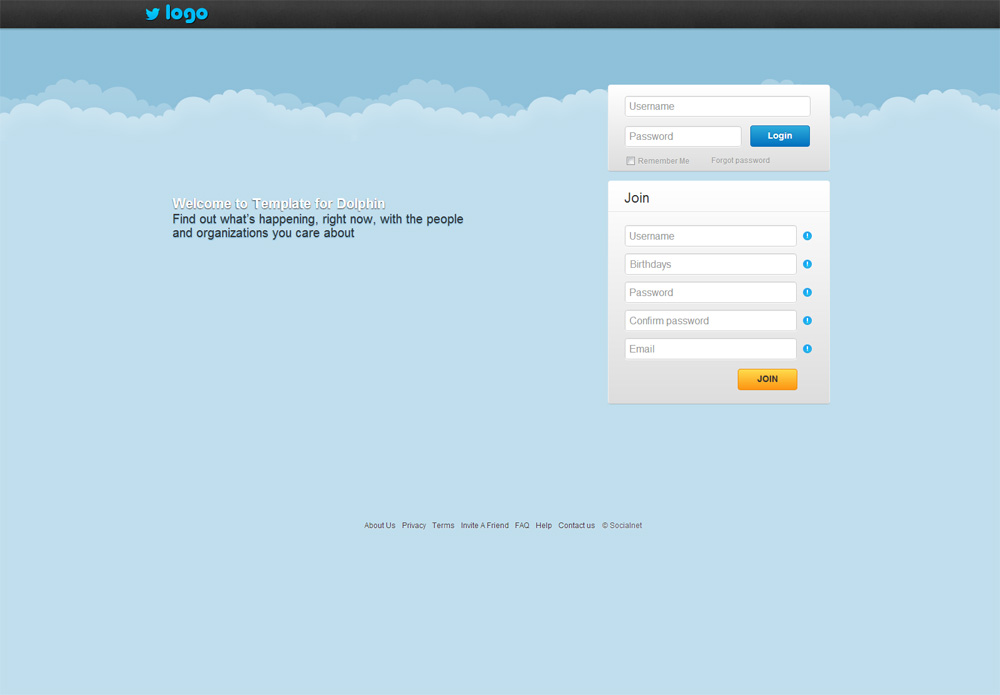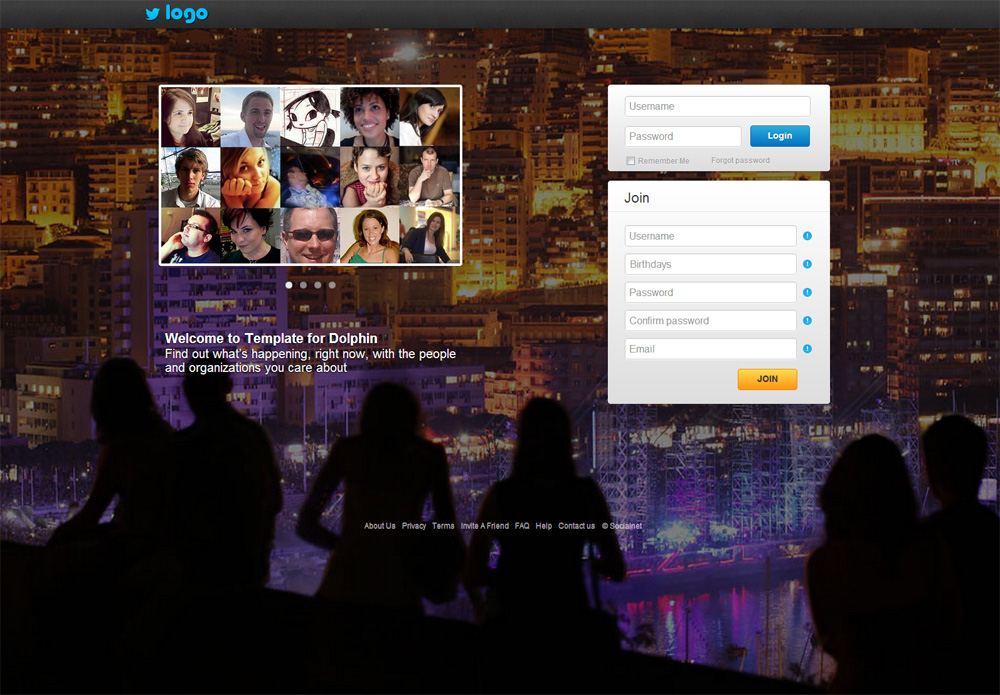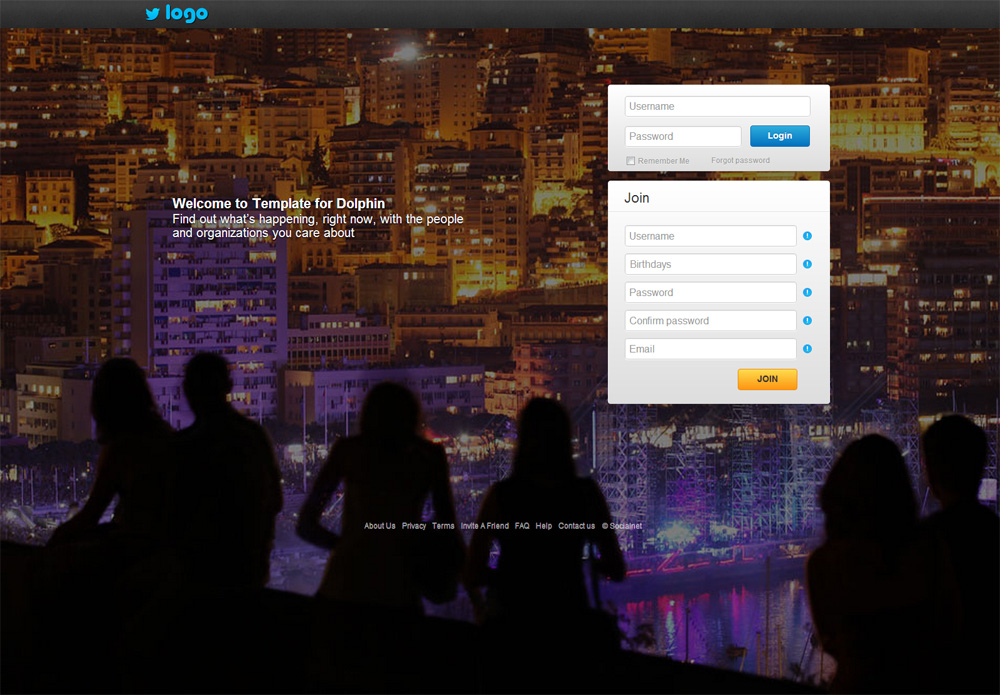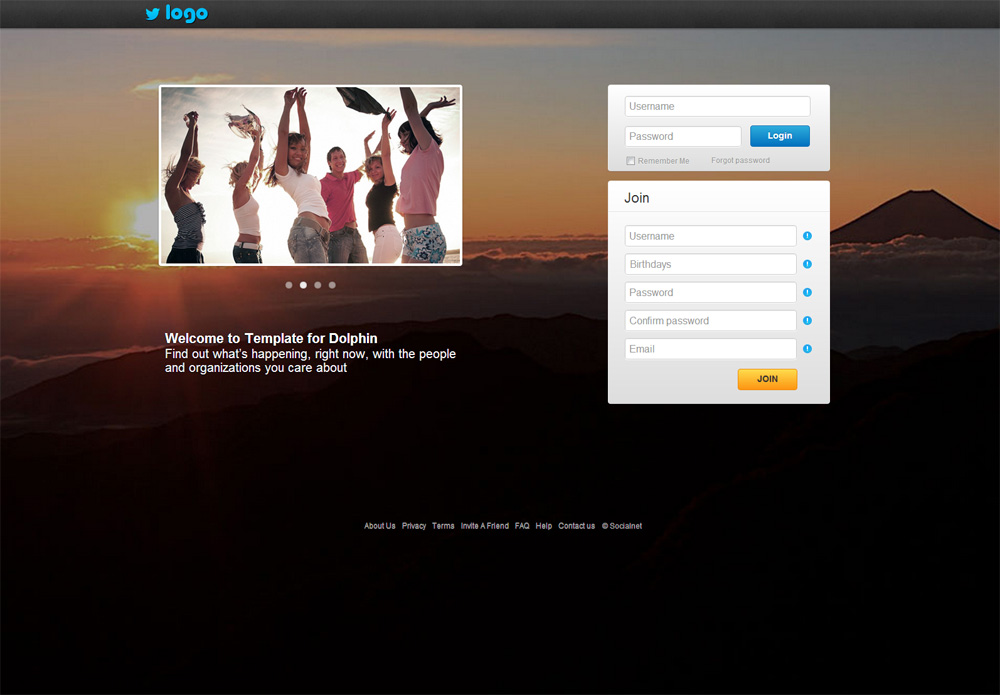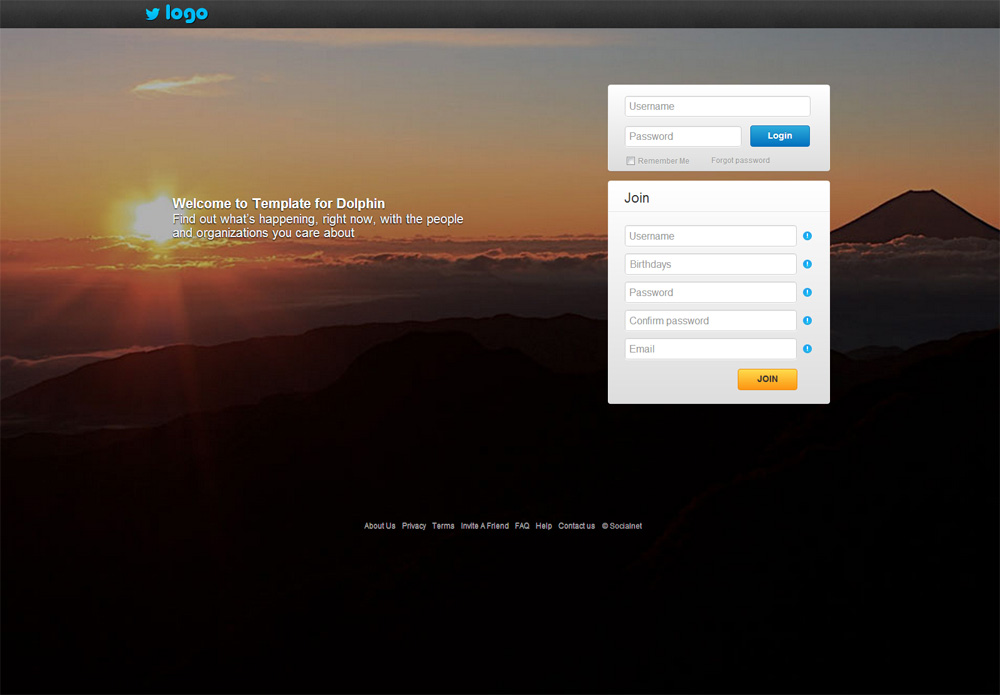 Free update for all versions of dolphin 7.1.x
Readme file detailed included
The installation is very easy, anyway I can install this template for free (only the first time). For installation request, send a privat message containing the credentials for FTP and for the Dolphin administration area.
For any question or problem, please contact me (my Boonex account is Giovanni_m), I'll answer within 24 hours.